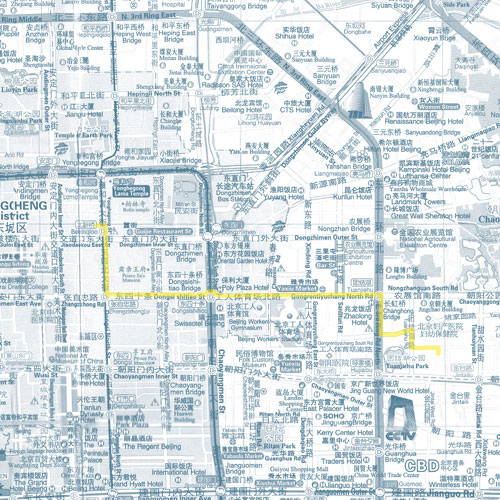 移动你的鼠标,可以看见地图里放大的视图。使用上下键放大或缩小视图。
Roll your mouse over the map to see enlarged view. Use the up or down keys to zoom in and out.
apple jam
由PYF提交,33岁,男,自由职业者
submitted by PYF, 33 year old male freelancer
每个星期5次,25分钟的自行车路线
25 min, by bicycle, five times a week
走到路的3/4相机没电了.

The camera ran out of battery at 3/4 of the way.